COVID19 Policy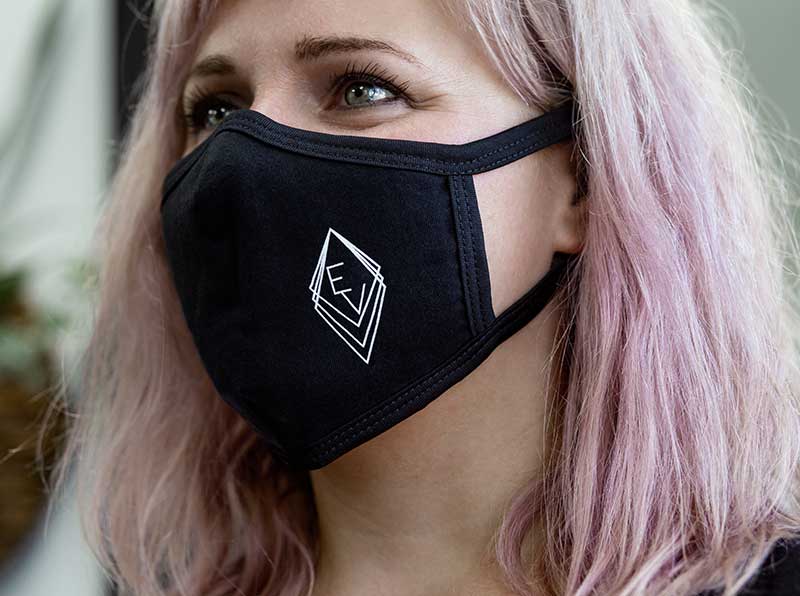 Under the circumstances of the Global pandemic, our staff reserves the right to decline any client or booking should they have reason to feel at risk of a direct transmission.
Our business hours may be slightly flexible at this time and a desk attendant may not be as readily available as in the past. Should you require a call back or message response please do leave a detailed message and someone will be in touch with you, we appreciate your patience.
All customers and team members will be required to wear a mask while in the building. All customers will be screened by staff. Additional precautions have been taken as required to ensure proper social distancing as possible as well as additional sterilization. Unfortunately, hot and cold beverages are not being served at this time, though customers can bring their own drinks.
A consent form requesting health information will be collected from customers and held safely on file according to Privacy Laws prior to booking. Walk-in customers will be required to provide contact information for tracking purposes.
We appreciate clients arriving on time for their appointment, not more than 5 minutes early please.
Contactless payment options are available and may be requested.
Cash payment and gratuities are still being accepted.

Booking Policy
Elan Vitale Booking and Cancellation Policy:
To our Valued Clients,
Due to a high volume of appointment requests, and out of respect for our staff, scheduling will require forty-eight (48) hours notice for any and all cancellations.
A retainer fee may be required for some bookings. The retainer is used to reserve the appointment and will be applied to the cost of services. In the case of cancellation with less than 48 hours notice, the retainer fee will not be held in credit for future booking and will be nonrefundable.
Bookings of 2hrs+/group bookings will require a 50% deposit. This deposit is nonrefundable without 48 hour cancellation notice. Any outstanding balance owing is payable at the time of the appointment.
Clients who do not adhere to our cancellation policy will be required to prepay for any future bookings. Without 48 hours notice of cancellation, 50% of the total charge will be refunded.
Gift Certificate Bookings:
If booking with a gift certificate specifying a service, cancellations that are made with less than 48 hours notice will be void and no longer active for use. For customers paying with gift certificates of a dollar value, the applicable retainer fee will be processed upon the time of booking. It is only refundable to the certificate if the client provides 48 hour notice before cancellation.
Gift certificates hold no cash value.
Touch up Appointments (Permanent Makeup):
Touch up appointments that are altered without 48 hours notice will incur a cancellation fee of 50%. Future appointments will require prepayment.

Financing
We are pleased to offer our clients a financing option for our larger ticket items, packages and series of treatments. You can apply to finances as little as $300 to finance your Education Package or required services.
Interest varies from *9.95% to *19.95% and can be paid from 3 months up to 5 years, your choice!
*upon approval, varies according to individual credit

FAQ
Should I arrive early to my appointment?
Due to COVID 19 protocol changes, it is preferred that you do not enter our facility more than 5 minutes prior to your appointment time. It is advised to allow for extra time; to find parking and arrive comfortably on schedule.
What if I am running late for my appointment?
It is preferred that you arrive on time or 5 minutes prior to your appointment. If you are running late for your appointment, please do call or text to let us know that you are on your way. Our team does our best to run as timely as possible. If you will be more than 5 minutes late it is possible that your service time will be reduced or rescheduled. If this is the case, a charge of 50% of the service cost will be applied.
Gratuities
Gratuity is not included in our service cost. Should you wish to leave a tip for your service provider, cash is preferred. However, if you wish to utilize etransfer, debit or credit we can absolutely assist you at the front desk.
Is there a minimum age requirement for services?
Often yes, please inquire upon booking.
Can my health conditions or mobilities concerns be accommodated?
Often yes, though our staff may have questions, concerns or suggestions -please make note and inquire upon booking.
Relaxation
Our environment is cheerful and gentle. Please respect the peace and relaxation of others by turning the sound off of any device, avoiding personal calls and enjoying quiet conversation.
Further Questions?
If you have further questions or requests our staff will be happy to assist and accommodate as possible. Please do not hesitate to contact our front desk. If your concern is a matter of importance, our Spa Manager "Catriona" can be requested to support your inquiry.