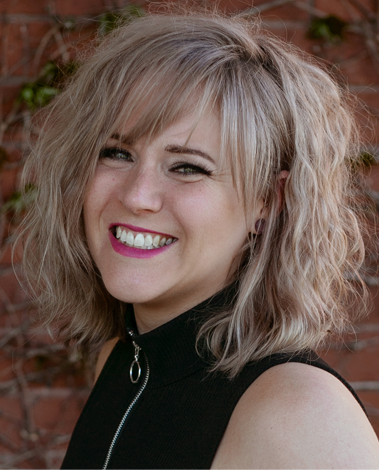 Nikki
Owner/Operator & Senior Stylist
Nikki has a strong passion for people, for kindness and for her community. With 17 years of beauty industry experience she can't help but continue learning, building and inspiring others. Nikki's passion shows in her work and in her business practices.
---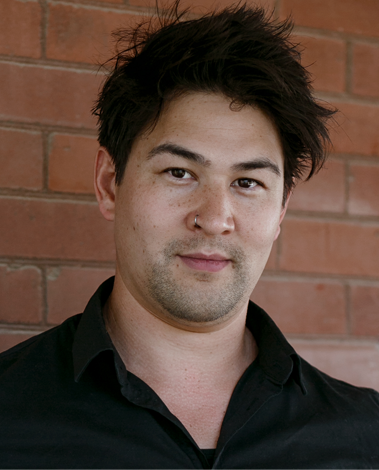 Johnny
Owner/Educator & Service Innovator
Johnny is the easy going and friendly face of innovation at Elan Vitale… specializing in many services and always advancing with technique. He is a knowledgeable instructor in many of the services he has mastered, offering certificate programs. Johnny is enthusiastic and passionate about the evolution of beauty, his service menu boasts:
Permanent Makeup & Microblading
Permanent Hair Removal (laser & electrolysis)
Body Tattooing
Body Piercing
Eyelash Extensions
Brow Shaping & Tinting
Lash Lifting & Tinting
Body Sugaring
---
Catriona loves to make you smile. Catriona's goal every day is to inspire her team and impress every guest with luxury and kindness. Catriona has over 20 years experience in the beauty industry with roots in spa service, boutique retail and online marketing. She is a skin care expert, easily able to make product and service recommendations. Catriona is easily approachable and always understanding.
---
Paige is a sweet and an incredibly talented hair artist with a gentle listening ear and desire to achieve your personal hair goals. Paige has a vast understanding of blonding technique and execution. Paige loves to work quickly while producing the best results with her patience and eye for detail. Paige will never cut corners and is continually educating herself to bring you the best in current colour and trending style.
---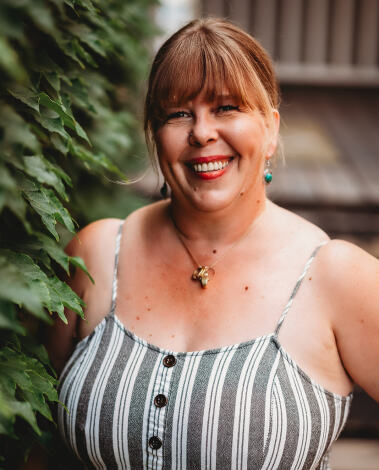 Kerri is a wonderfully outgoing stylist with many tricks up her sleeve. Kerri has over 20 years of experience. Kerri's pride is in solid work, modern technique and incredible upstyles. Kerri is frequently booked with many longtime clients that she now calls family.
---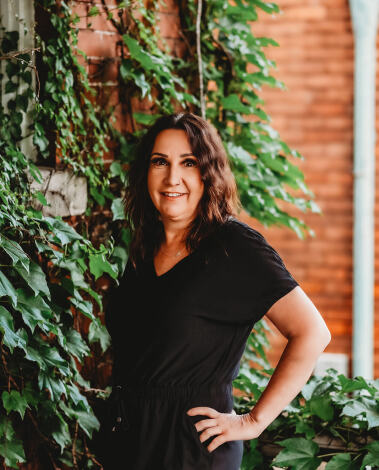 Patricia is a lighthearted and very talented, fashion forward stylist with over 20 years of industry experience. Patricia offers fantastic customer service and loves to continually advance her colour knowledge and modern execution. Patricia's longtime clients come to her, trusting her knowledge for a new look and always leave satisfied.
---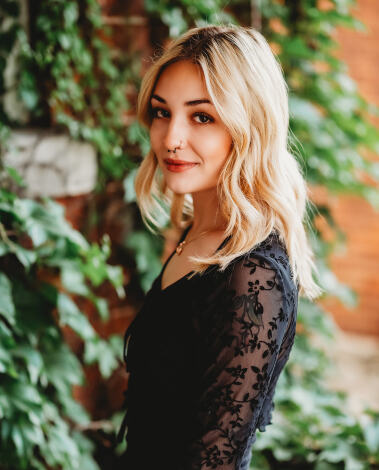 Briar
Junior Hairstylist & Piercer
Briar is passionate and kindhearted and a very natural hairstylist. As Briar advances in her career as a top stylist she continues to impress her growing clientele with her creativity natural talent and strong work ethic. Briar's apprenticeship under Nikki's guidance continues to be a success as her enthusiasm and technique continues to develop each day.
---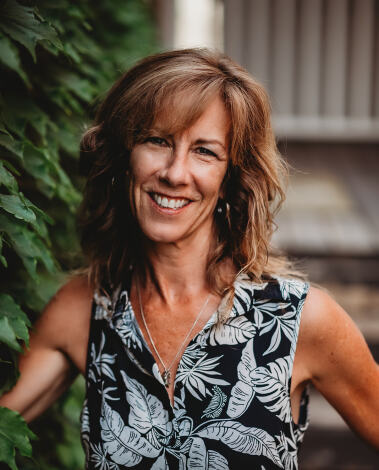 Christine's playful love of life and professional commitment will always provide her guest with an entirely enjoyable treatment. Christine's many longtime clients are continually impressed with her exceptional service in all areas of aesthetics. Christine has been a part of the Elan Vitale team for nearly 20 years.
---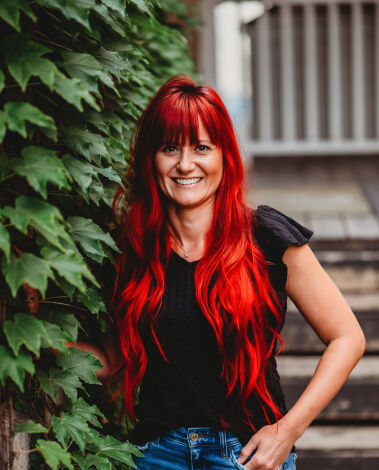 Whitney is genuinely kind hearted and loves to offer luxury and the whole spa experience. A team member of 15 years means that Whitney is an expert in all areas of aesthetics. Whitney is ready to pamper and impress you with her knowledge and skill with an expertise in facial skin care.
---
Bailey's selfless attitude will make you feel at ease with her professionalism and friendly demeanour. Bailey is an outstanding aesthetician and meticulous Lash Technician. Bailey's attention to detail ensures an incredible service you are sure to remember.
---
Tracy is just lovely in her ways and always enjoys putting her skills to the tests. Tracy loves all aspects of the art of aesthetics and takes great pride in her work. Tracy's menu of services is ever advancing as she continues to expand her expertise!
---