Electrolysis
3 types of electrolysis are available by our technician -depending on client comfort level, hair type and texture. Galvanic uses electrical current to create a chemical reaction within the hair follicle that is most effective on thick, curly hair. Thermolysis utilizes a heat pulse to destroy the hair papilla. A blend of both methods will permanently destroy even stubborn hair to remove and is save for all skin and hair types.
Laser
Laser Hair removal at Elan Vitale utilizes a Lightsheer Diode Laser for the most effective treatments. A diode laser is safe for all skin types, hair that is dark in colour is a primary target and can be effectively destroyed -often permanently, after multiple treatments.
Custom packages and pricing are always available, please inquire about special pricing.
Anterior Neck and Chin
$97
Neckline (back of the neck)
$105
Complete Upper Torso
$735
Bikini Line (*add $40+ for bikini hair that extends to upper thigh)
$105*
Frontal Only Brazilian
$165*
Full Brazilian (front & back)
$190*
Full Brazilian and Buttocks
$290*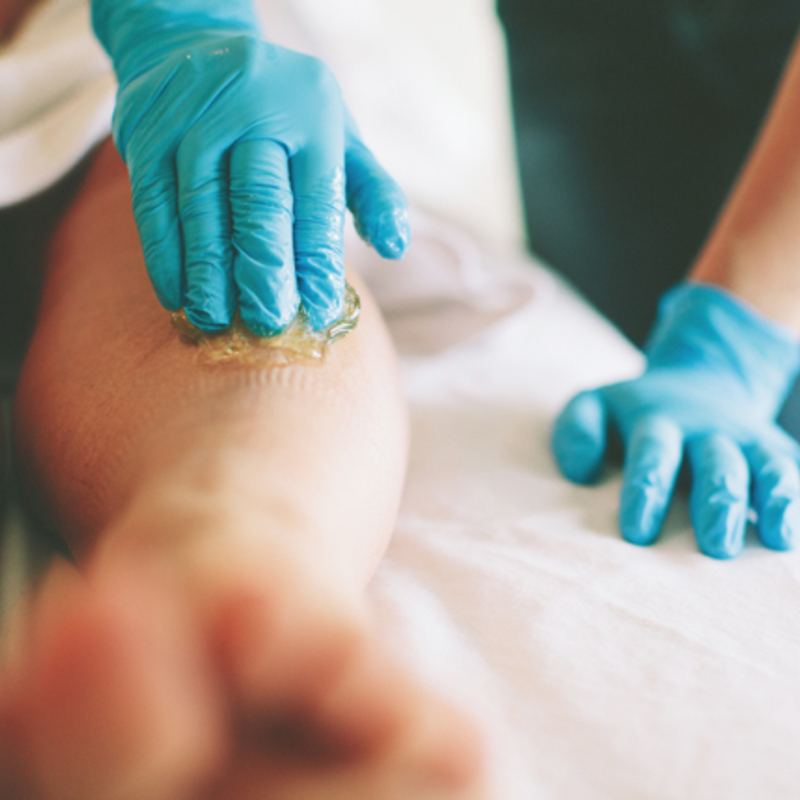 Body Waxing & Sugaring
Elan Vitale aestheticians offer the options of soft wax, hard rose wax and body sugaring. Your aesthetician will understand the benefits of all types of treatments and will be happy to make any recommendations for you. Gentle and professional, we offer full body hair removal treatment treatment with these methods, excluding wax on intimate areas.
Book 3 or more body parts and recieve 10% off your hair removal.
Eyebrow & Upper Lip Combo
$28
Upper Lip & Chin Combo
$27
Full Face with Eyebrow Shaping
$42
Under Arm & Bikini Line Combo
$44
Brazilian (front and back)
$45