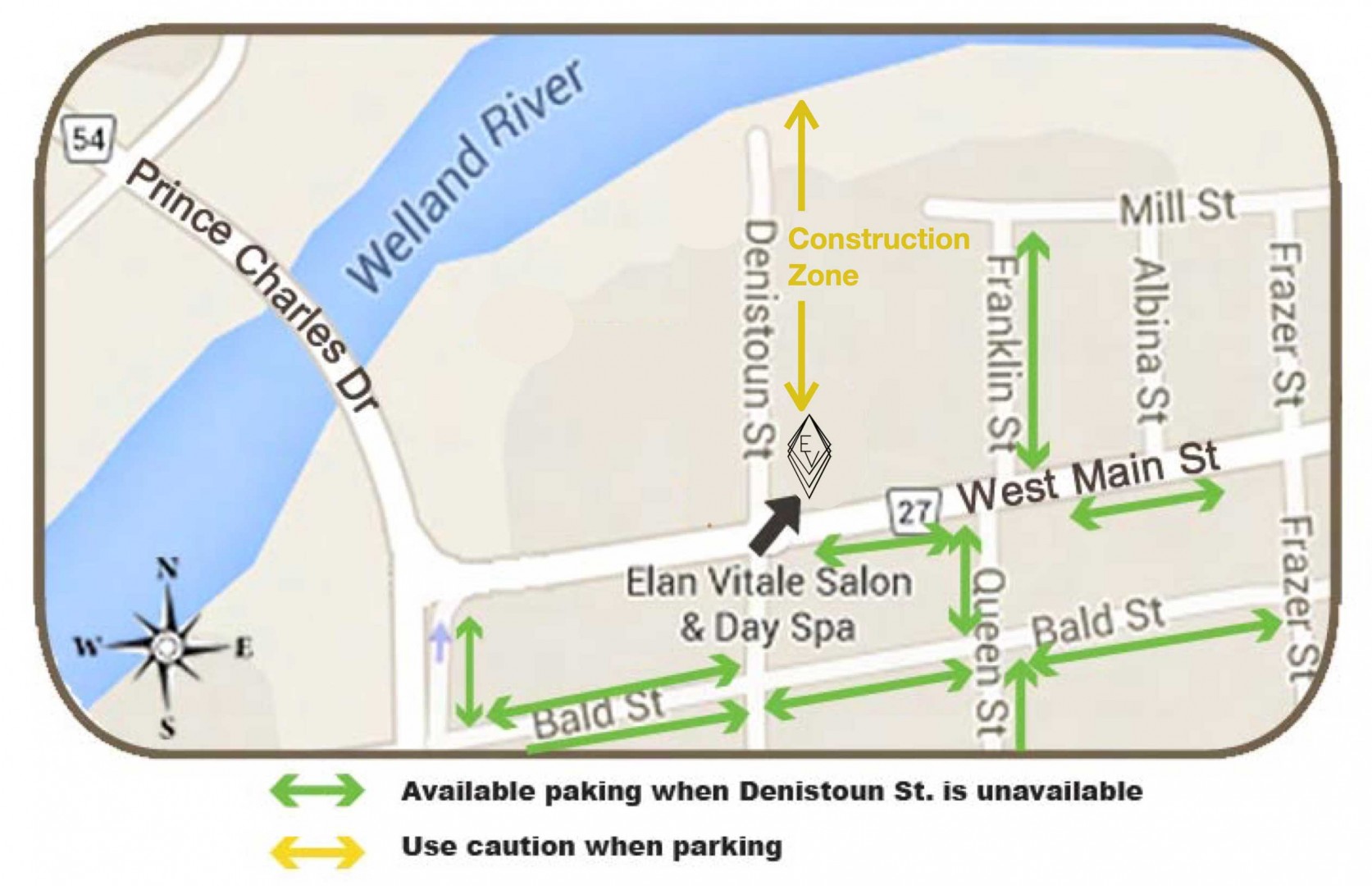 To Our Valued Clients,
Our goal at Elan Vitale is to offer you exceptional service and a pleasant experience when visiting our establishment.
Currently, there is construction on North Denistoun Street which does interfere with the available parking spaces to you, our clients. You are our top priority so we are doing everything in our power to offer parking for your visit with us!
Please note that the parking bylaws are still enforced, so to avoid being ticketed, please only park where there are white parking stalls painted on the road. There are also parking spots available on West Main Street, as well as surrounding side streets. Please see the map below for available parking.
There still may be limited parking available Denistoun St., however we ask that these spots please be left available for our elderly and disabled clients. If you are having trouble finding parking, please park in the driveway at the rear of the building and come in to let us know. We will find a solution for you.
We truly value your business so we ask that any concerns and questions you have be presented to us and we will help in any way we can.
Sincerely,
Elan Vitale Management